Shabach Global Ministries
Shabach Global Ministries
Shabach Global Ministries
Kingdom Earth Assignment by Ambassador Jerry Cummings
THE GATES ARE OPEN BY JERRY CUMMINGS/AMBASSADOR FOR CHRIST
DECLARE AND DECREE YOUR DESTINY with Apostle Cummings
AUTOBIOGRAPHY:
FROM GOLD TO GLORY
Take a journey through the early days of Jerry's prominent role in soul and R&B music, and witness his transformation from gold records to glorious gospel.
​
Available only in the USA. For outside of the USA please contact us.
We continually ask God to fill you with His Fullness and the Knowledge of His will, through all the Wisdom and Understanding that His Spirit gives, So that you may live a life Rich in the Lord's Blessings and Obey and Please Him in every way:
​
Bearing Fruit in every good work, in the Midst of Famine and Growing Eternally in the Knowledge of God…" Colossians 1:9-10
​
The Lord will guide you always;
he will satisfy your needs in a sun-scorched land and will strengthen your frame.
You will be like a well-watered garden, like a spring whose waters never fail.
Your people will rebuild the ancient ruins and will raise up the age-old foundations;
you will be called Repairer of Broken Walls, Restorer of Streets with Dwellings. Isaiah 58:11-12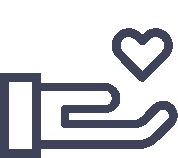 One gives freely, yet grows all the richer;
another withholds what he should give, and only suffers want.